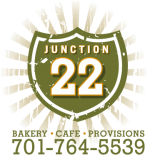 Order fresh foods straight from your phone or computer. You can pick it up, drive thru, or enjoy your meal at our establishment.
We do not deep fry our products, everything is baked
Create Your Own 8" Cold Sub or Wrap
Meats
Turkey, Ham, Roast Beef, Salami, Pepperoni, Bacon, Corned Beef, Tuna Salad, Chicken Salad
Cheeses
American, Shredded Mozzarella, Swiss, Pepper Jack, Cheddar, Provolone
Veggies
Lettuce, Tomatoes, Red Onions, Banana Peppers, Green Peppers, Black Olives, Green Olives, Mushrooms, Jalapenos, Spinach Pickles
(Served 4:30 AM to 10 AM Only)
Sausage, Scrambles Egg, Potatoes, & Cheese
Philly Steak, Onion, Scrambled Eggs & Cheese
Specialty Made Extra Burrito
Mon: 
Tue: Orange & General Tso Chicken, fried rice, & egg roll
Wed: Beef Barbacoa Fajitas
Thur: BBQ Pork Tips & Mac'N Cheese
Fri: Chicken Breast Strip Sub w/fries
Italian Meatball with Mozzarella Cheese
(Served 11 AM to Close only)
(Served 11 AM to Close only)
Order a 16" specialty pizza or create your own, always baked fresh. Gluten Free & Thin Crust options are available.
Take'N Bake
All pizzas can be ordered to take home and bake.
Cheese
Pepperoni
Sausage
Canadian Bacon
Hawaiian
Canadian Bacon, Pineapple
All Meat
Pepperoni, Spicy Italian Sausage, Bacon, Canadian Bacon
Supreme
Pepperoni, Bacon, Sausage, Green Peppers, Mushrooms, Red Onions, Black Olives
Garlic Chicken
Chicken, Spinach, Mushrooms, Red Onions, Garlic Sauce
Philly
Peppers Red Onions, Garlic Sauce, Philly
BBQ Chicken
Chicken, Red Onions, BBQ Sauce
+$1.00 Veggie +$2.00 Cheese +$3.00 meat
Meat
Pepperoni, Spicy Italian Sausage, Bacon, Canadian Bacon, Meatballs
Veggies + Cheese
Mushrooms, Green Peppers, Red Onions, Black Olives, Tomatoes, Extra Cheese